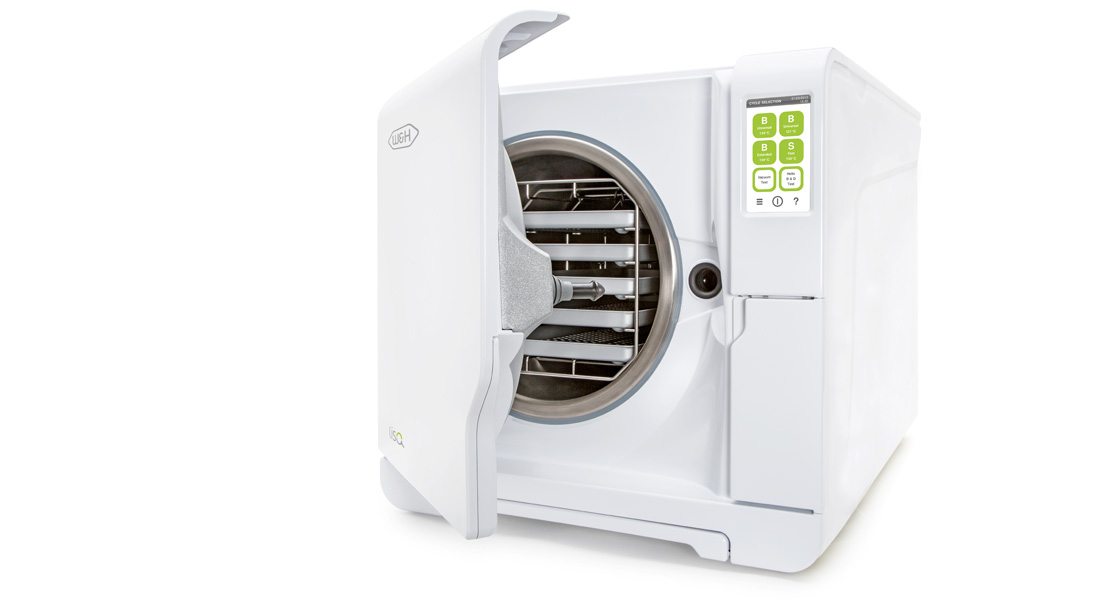 Lisa Sterilizer
Incredible inside & outside
Successfully in practice for 20 years
The new Lisa sterilizers – built for highest demands: incredibly user-friendly thanks to EliSense information system via LED indicators and display. Incredible complete traceability down to the single instrument or instrument-kit thanks to EliTrace. Incredibly efficient thanks to the Eco Dry + Technology.
The new Lisa sterilizers
From the outside
Smooth surfaces, a fresh, ergonomic design – and an incredibly crystal clear colour display. The menu structure and the artificial intelligence behind it turns high end B type sterilizing into one of the most simple, comfortable and safest systems in the world. For full infection control within your daily work.

From the inside
So many elements, so much incredible technology and so many parts, completely integrated, in the right place and ready to serve and fulfil the daily requirements of a high end B type sterilizer!
Incredible thanks to
EliSense: Thanks to LED indicators and display the outstanding technology offers cycle status information, temperature information and much more to optimize both workflow and output at a glance.
EliTrace: For the first time, the sterilization process can be traced and documented down to the individual instrument or instrument kit. Without additional software or computer.
Eco Dry+: Eco Dry technology adapts the drying time to the mass of the load. This reduces the cycle time, increases the life span of your instruments and optimizes the energy consumption.
Intuitive interface
Perfect ergonomics
New environmentally friendly packaging
The new environmentally friendly packaging is completely reusable and recyclable. Plastic components were reduced to a minimum. For 99% of its weight, the new package is made of cardboard and other fully biodegradable substances.
Intuitive interface
Eco Dry+
EliTrace
W&H Steri App
Perfect ergonomics
supplied with reversible rack, 5 aluminium trays, drain tube, tray holder, 8 GB USB drive, door opening tool, factory test
Lisa 17
REF 19931110
Chamber size 17 l
Lisa 22
REF 19932110
Chamber size 22 l
Videos & Tutorials
Autoclave Lisa 500 fully automatic
Autoclave Lisa 500, class B, visual experience, sterilization and documentation easy and secure.
Incredible Inside & Outside Campaign - Behind the Scenes
The artist Nick Veasey created this special X-Ray image for W&H, so you see the details of the sterilizers from the inside. The video shows the creation of the picture - behind the scenes.
Introducing the Lisa Vacuum Sterilizer
An introduction to the Lisa Vacuum Sterilizer, offering an overview of its exceptional functionality and connectivity.
Lisa sterilizer 17/22 - how to replace the bac filter
The bacteriological filter of the Lisa Sterilisator should be replaced after 400 cycles or once a year.
Lisa sterilizer 17/22 - how to replace the dust filter
The dust filter of the Lisa sterilisator should be replaced at regular intervals after 400 cycles or once a year.
Accessories & Consumables